THE FONDAZIONE
Established in 2020 by Marina Nissim, with the aim of engaging in the contemporary art field, an area that never ceases to stir the Milanese entrepreneur's heart and pique her curiosity, Fondazione Elpis pays close attention to the educational, economic, and social impacts of its activities.
The Fondazione particularly focuses on supporting young and emerging artists from different countries and cultures whose talent deserves greater opportunities for visibility and support. The exhibitions grant artists a wide range of expression and use of artistic media, following thematic parameters, defined case by case.
Alongside the production of exhibitions and special events across Italy, such as Una Boccata d'Arte, the annual program includes educational initiatives aimed at involving all types of audience demographics, including non-experts. Particular emphasis is placed on stimulating the curiosity and sensitivity of young people through the practical applications of the themes that Fondazione Elpis explores.
Running alongside the exhibitions, therefore, are events, workshops, talks, book presentations, and artist residencies.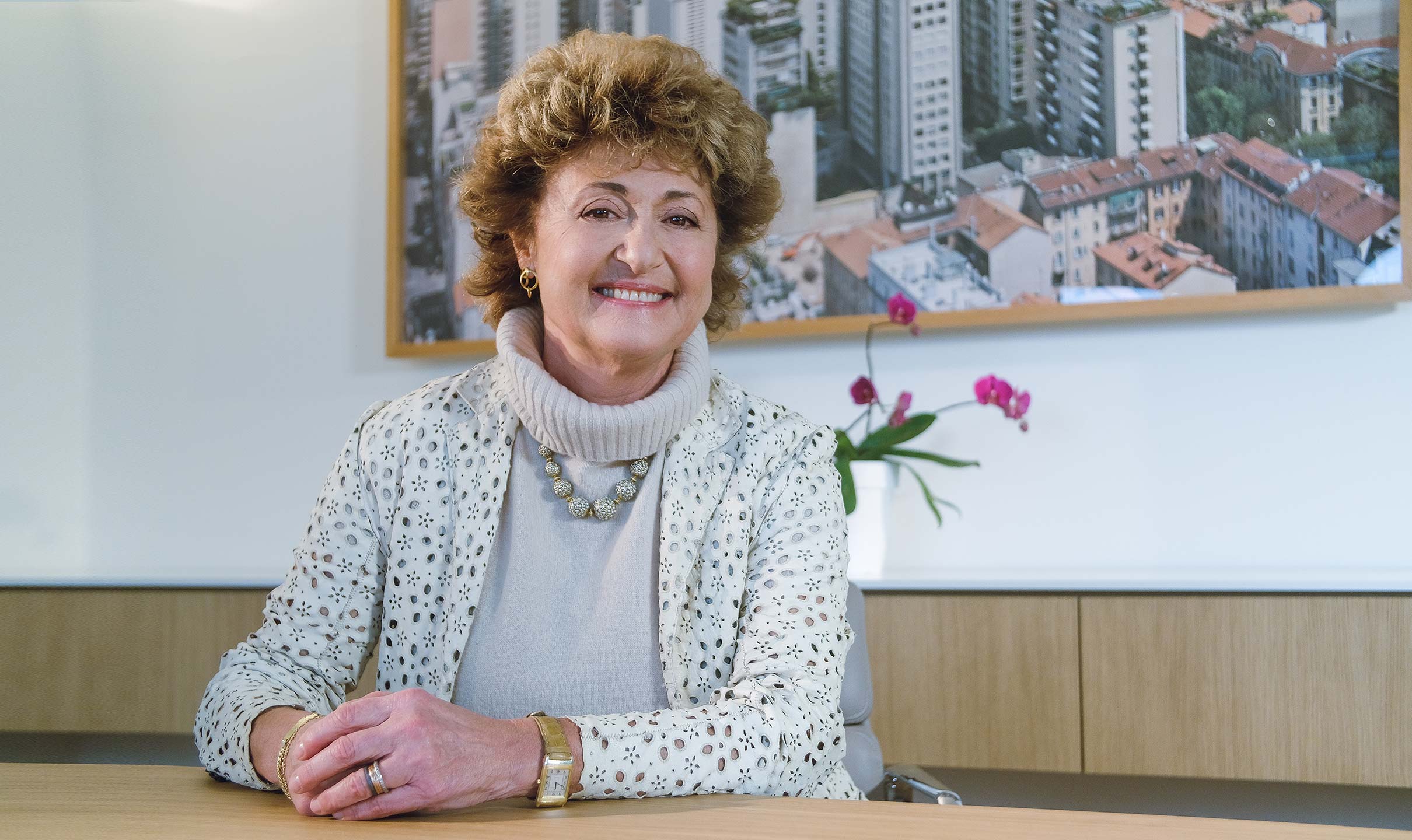 MARINA NISSIM
Marina Nissim has always actively worked on behalf of community, scientific research, culture and education.
She has collected contemporary art for over 25 years and is also a seasoned and enthusiastic exhibition designer. Nissim's exhibition projects, often carried out in collaboration with Galleria Continua, reflect her desire to bring to life her experiences of travel and knowledge for the public, offering the opportunity to explore the multidimensional, vibrant scene of global contemporary art. Two recent exhibitions reflect this desire: ¿soy Cuba? (Milano, October 13 – November 19, 2017), which bore witness to the artistic journey of a youth in turmoil in a changing country; and Immersione Libera (Milano, April 1 – May 15, 2019), which came about a year later and was dedicated to a new generation of Italian artists entering the international scene.
In 2020, Nissim established Fondazione Elpis. Last September, she carried out the project Una Boccata d'Arte, an ambitious initiative spread throughout the Italian territory. Amid the pandemic, the project aimed to give reason for optimism and encouragement for the recovery of artistic culture and the territory in which we live. A new edition of Una Boccata d'Arte will run in June 2021.
President
Marina Nissim
Managing Director
Michele Canditone
Director
Bruno Barsanti
Project Manager
Serena Guarino
Fondazione Elpis pursues goals of solidarity, cohesion, and social utility. Through its development and enhancement of contemporary arts, Fondazione promotes cultural accessibility, social inclusion, gender equality, respect for diversity, ethnic and confessional integration, and triumph over marginalization, with particular attention paid to young people, neglected geographical areas, and the most vulnerable individuals.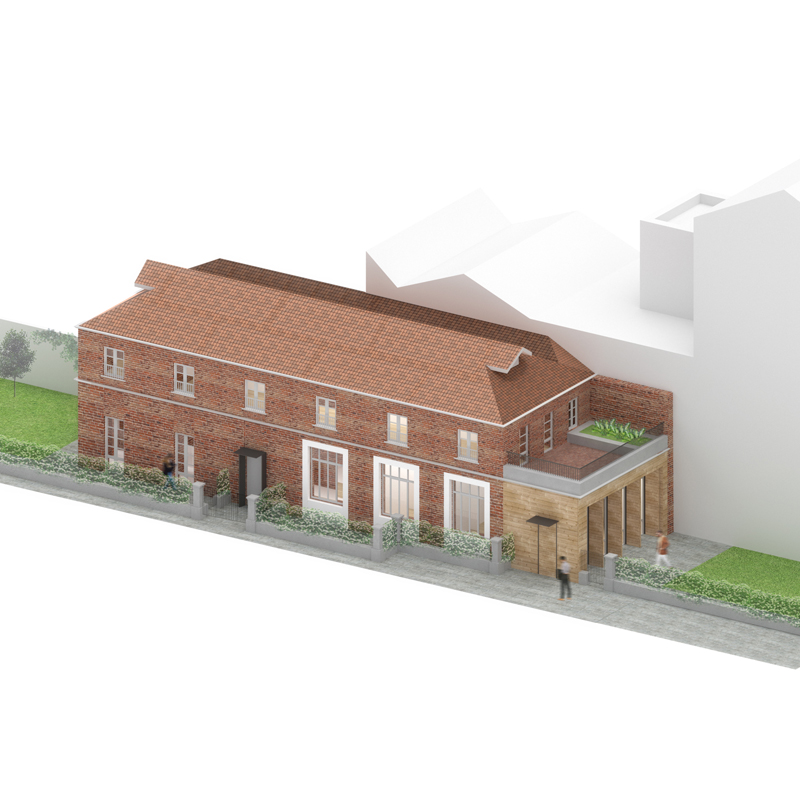 EXIBITION VENUE
From industrial laundromat to artistic space
The exhibition venue, currently being renovated, is located in the heart of Milan, which in recent years has been undergoing widespread urban renewal.
Overseen by Gio Latis Studio, the project involves the restoration and a preservational rehabilitation of the existing building, which was built in 1885 as an industrial laundromat serving a nursing home. Until 1980, the laundromat was managed by the congregation Le Piccole Sorelle dei Poveri, but has been abandoned since the early 1990s.
The architectural operations, which will conclude in spring 2022, emphasize and enhance the historical character of the two-story building, red brick with a London-Georgian feel. Bricks and cement frames have been restored on the facade, while inside the building structure has been laid bare, made of brick vaults and large wooden trusses for the roof.
The restoration of the original surfaces contrasts with the internal white box of the exhibition spaces, designed to function with the different projects and installations that Fondazione Elpis will promote over the course of its activity.
Alongside the actual exhibition space, there are two spaces intended for artist residencies with private gardens, so that the artistic activity can expand outside, involving the urban area in which it is inserted.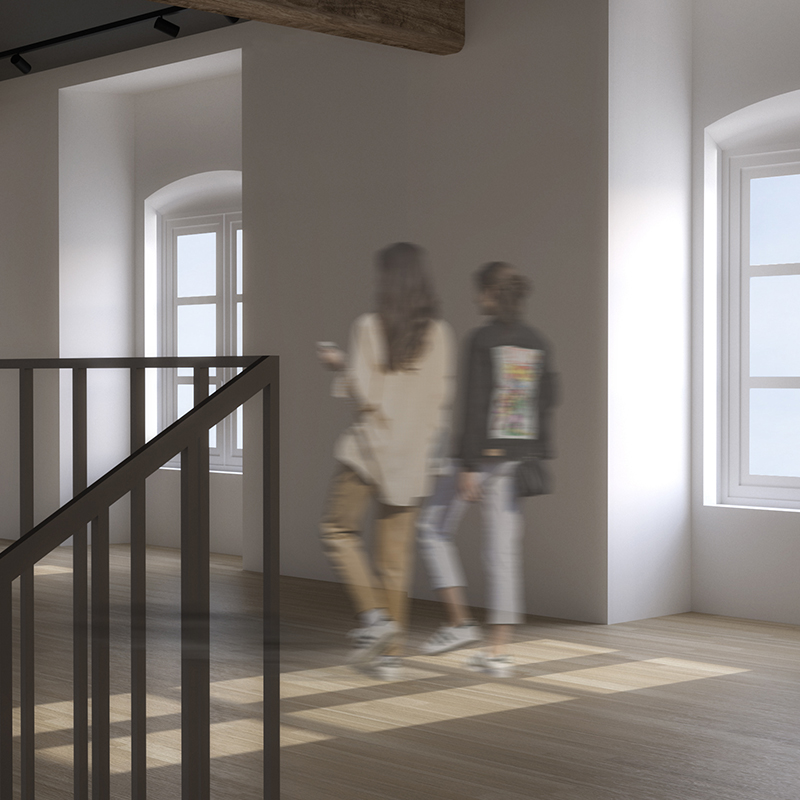 ARCHITECTURE, ART, LIGHT: GIO LATIS STUDIO
ARCHITECTURE, ART, LIGHT: GIO LATIS STUDIO
Giovanna Latis After a stint in Paris working with Mario Cucinella Architects, Latis began a long-lasting collaboration with Michele De Lucchi, coordinating a multidisciplinary project group.
Since 2011, she has been an Affiliated Fellow in Design of the American Academy in Rome, an experience which has helped deepen her interest in the relationship between art, architecture, and light. With this design philosophy guiding her, in 2018 Latis decided to open her own professional studio, where she deals with design at all levels: architecture and public spaces, interiors, light installations, and designing objects and furnishings for home and office.
INTERVIEWS
Videos about exhibitions, interviews with artists and staff.
Press releases and reviews.